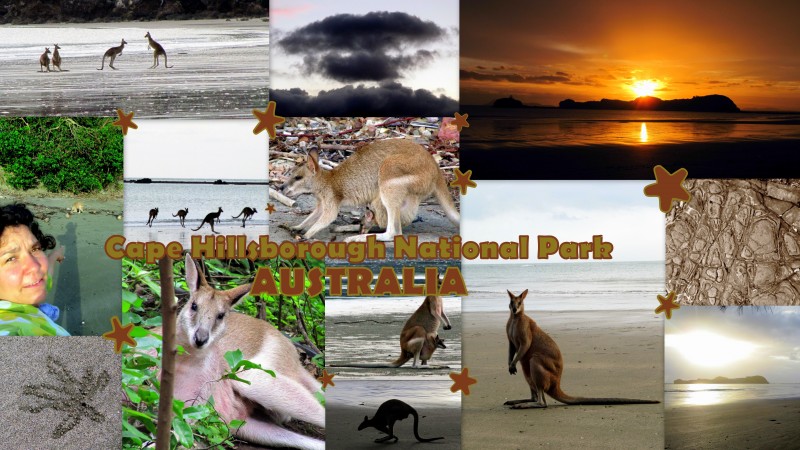 Cape Hillsborough Nature Resort a quiet beachfront holiday… where the wildlife provide the entertainment! Indeed!!!
The perfect place to have a rest

Great camping place in front of the beach where you hear the waves when falling asleep¬†or waking up depending of the tide. Great for sunset and even better for sunrise with the kangaroos on the beach,¬†swimmingpool where you can really swimm, little shop with everything you need, internet access, and all others normal¬†facilities for a camping such as: kitchen, laundry, bbq, TV & games room… Close to walks tracks.
While Gerhard was taking car of his car, I've spend a wonderfull day, waking up with the sun and the kangaroos, walking along¬†the beach, having a good swimm while waiting for the laundry, going for a walk with nice lookout on the coast, going¬†back for a swimm with goggles found at the shop, before diner and internet evening.¬†We liked it so much that we stayed one more night! This is also where we met a friendly Australian couple who told us about¬†a special offer running until end of April at Mackay Tourist Office, to go for a trip on the Brampton Island…¬†