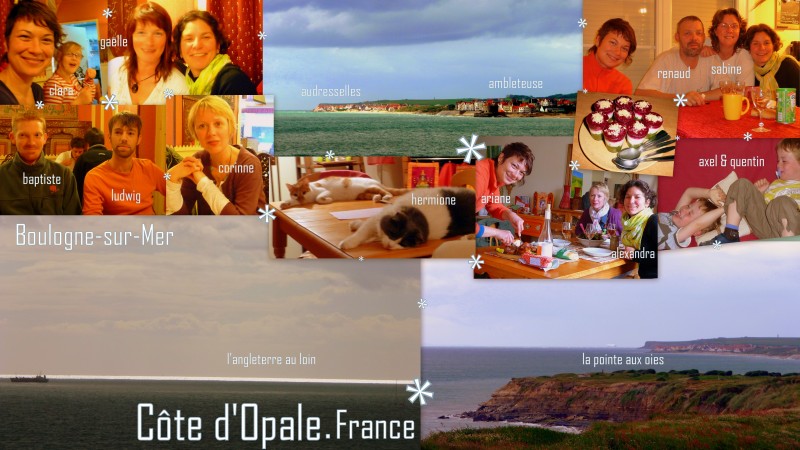 Boulogne-sur-Mer, I already feel like home! Such a pleasure to meet everyone again – or almost as Catherine & Isabelle are already on holidays… – Lunch with Emma, dinner with Baptiste, Lulu, Ga√ęlle, Corinne, Clara & Ariane, and the next day with Sabine & Renaud and their twin Axel & Quentin, who are nearly 4 years old now! Walk along the coast with a great view on England's cliffs! Opal Coast is also a beautiful part of the world!
Sunday morning, brunch with Ariane before heading to Paris by train and back to my parent's place Champ Fêtu

Little green corner paradise, back after 9 months, just on time to taste the last strawberries and¬†first raspberries from the garden. What a pleasure to enjoy home made food and in the evening a nice fire in front of the chimney… Home sweet home…
Still a week to pack, say hello & goodbye to family & friends before heading back to Belgium & Germany to work from July 1st. You might not believe it but I feel so happy about it! So far…

Soon, I'll give you my last Australian feedback as well as one on this amazing journey!